Tourism & Culture
Burgundy – Yonne
Burgundy, a wealth of territorial, artisanal and artistic wealth
The village of Ouanne is located in the Yonne, near the Nièvre and the Morvan natural park.
Potters, painters, blacksmiths… from the Medieval City to Modern Art, from bike rides to wine routes, from climbing to water escapades, Burgundy has not finished delighting you…
3 itineraries to visit Yonne department
Let yourself be inspired by the Yonne, its heritage and its landscapes.
These three itineraries open the doors of a unique territory at 2h30 from Paris:
By Saint Fargeau City
Discover Druyes-les-Belles Fontaines, a small medieval village that has remained frozen in time. It is one of the oldest villages in Burgundy, prior to Roman times. Then, stroll through the Puisaye until you reach the resplendent Château de Ratilly in Treigny. A small (but lovely) fortress will welcome you and will seem to transport you out of time.
Also stop at Saint-Sauveur in Puisaye, the country of Colette. At the bend of the paths, you will then discover the immense expanse of the natural park of Boutissaint. 400 hectares of forest, offering a wide variety of forest species with century-old oaks, douglas, spruce, beech, cherry, chestnut, chestnut trees, etc. And also many wild animals!
Eventually, stop at Saint Fargeau, known for its imposing castle, sovereign of the Puisaye. This castle is 10 centuries of stories. Then it is absolutely necessary to discover its apartments, its chapel, its guard room, its attic with toys, its frames and gardens, and especially its famous historical show!
By Auxerre City
Along the canal, stroll through the pretty villages of Châtel Censoir, Mailly la Ville, Marie à Basilique Sainte-Marie-Madeleine and Mailly le Châteaux. It is possible to swim in summer, and it is worth the visit!
Then, stop by the famous Bailly Lapierre cellars, built in a huge underground quarry. Then don't forget to stop at Auxerre, labeled «City of Art and History» since 1995. The city centre has a protected area of 67 hectares. Abbey, cathedrals, alleys lined with half-timbered houses… You won't be disappointed.
Eventually, head to Chablis! Driving along the magnificent landscapes of the Chablisien vineyards is a wonder. You will quickly be transported to another world, between vineyards, nature and history. You can then choose to stop by the many winemakers who will welcome you within their winery.
By Avallon City
Probably the most diverse route, the Yonne has everything to offer you by way of Avallon. You will start with the breathtaking and majestic village of Vézelay. Here, time stops, and the Basilica Sainte-Madeleine majestically watches over the winegrowers' houses and the Renaissance mansions.
Classified «Most Beautiful Villages of France», Vézelay is clearly a must.Then stroll by car, with the windows open, in the Valley of the Cousin towards Avallon. It is cool, the river is right next door, and the many mills tell the story of this river. Possibility of hiking the trail.
And then, direction Montreal and Noyers sur Serein, perfect representation of small medieval French villages. With its half-timbered houses, Noyers is also classified «Plus Beaux Villages de France». Now it's time to head for the castles. Representative of the art of living of the Renaissance, the Château d'Ancy-le-Franc and Tanlay are undoubtedly essential in Yonne. Countess and Lord envelop the long history of the castle.
Colette's house & museum, Saint Fargeau Castle, Guédelon …
The Nivernais canal,
hiking, Bibracte, Alesia …
Setton lake, Château-Chinon, the Morvan earthenware factory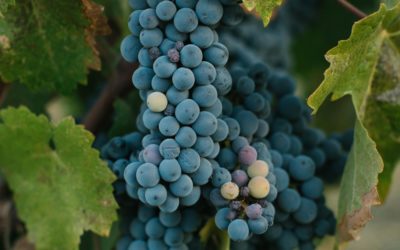 Les Vignobles de l'Yonne et sa région La route des vins, une des raisons principales des visites touristiques. Indétrônable historiquement et qualitativement, la Bourgogne n'a rien à envier aux régions Bordelaises. Depuis toujours, c'est LE passage inévitable pour les...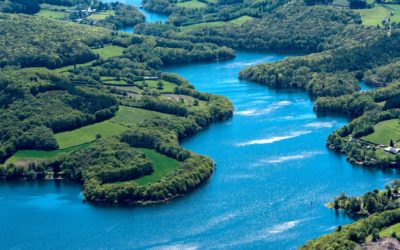 La Nièvre à portée de main Un vivier d'explorations... Idéalement situé dans l'Yonne, Ouanne ne se situe qu'à 20 minutes de la Nièvre. De quoi se rendre en terres nivernaises pour découvrir une Bourgogne à portée de main. Vous pourrez d'abord commencer par la cité...